MICRONEEDLING COURSE
Certificate Course, with Online attendance option
Sunday, June 23rd, (10 am – 5 pm)
Microneedling TrainingForm 2019-06-04
~~~~~~~~~~~~~~~~~~~~~~~~~~~~~~~~~~~~~~~~~~~~~~~~~~~~~~
                                         FORMULA LIFE
LEADER IN MEDICAL PRACTICE, EDUCATION, RESEARCH &
MESOTHERAPY TRAINING
Mesotherapy, as an alternative medicinal therapy, can only be practiced by qualified and experienced medically trained professionals, therefore training is reserved for Doctor's of Medicine, Doctor's of Natural Medicine, and Registered Nurses.
At Formula Life we work with our enrolled practitioners to set up a comfortable schedule that satisfies both trainer and trainee. New classes begin weekly allowing practitioners to enroll at their earliest convenience.
Attached below is the Course Enrollment Registration Form which needs to be completed and returned to our head office ASAP, in order to fast track the registration process.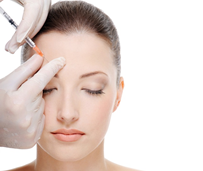 "Meso-Aesthetics is the next step in intelligent, effective yet natural, non-invasive, non-ablative aesthetic skin care. Our protocols deliver effective products with deeper penetration & enhanced absorption. Combined with new holistic skin care developments, obtain truer, healthier, more immediate & long-term results utilizing Formula Life treatment protocols. Formula Life is proud to have been chosen to work with the Canadian Mesotherapy Association, and the Canadian Aesthetics Association."
MICRONEEDLING COURSE
Certificate Course, with Online attendance option
Sunday, June 23rd, (10 am – 5 pm)
Microneedling TrainingForm 2019-06-04
~~~~~~~~~~~~~~~~~~~~~~~~~~~~~~~~~~~~~~~~~~~~~~~~~~~~~~~~~~~~~~~~
                                                      MESOTHERAPY
General Course Outline & Fees
http://www.mesotherapytraining.ca/courses.html
Enrollment
http://www.mesotherapytraining.ca/registration.html
http://www.mesotherapytraining.ca/