Formula Life works with the Canadian Mesotherapy Association
Our Philosophy is unlike any other supplier. In fact, we are not a simple "supplier".  We strive to understand your needs and to become a trusted partner.  Formula Life's name is known & respected around the world for our pioneering work in Meso-Aesthetics and is the exclusive wholesale provider of Dr. Meso natural skin care protocols, treatments & products.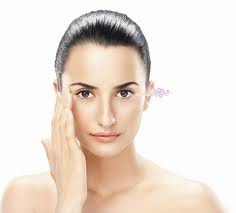 Proud of our medically trained staff, Formula Life is a leading provider and educator of Professional Clinical Meso-Aesthetic products, training, and equipment. We investigate, test, then introduce surgery alternative treatments & technologies from across Europe to North America. 
We partner with clients and ensure that Clinics, Medi-Spas, and Spas follow skin treatment protocols that have a sound physiological and scientifically researched and tested basis…backed by further clinical studies. Thus, we help educate your patients about the benefits of these Meso-Aesthetic treatment programs
We view the skin as a vital organ that protects against the aggressive action of external agents. To be beautiful skin needs to be clean & healthy. Our targeted, MayStar facial & body lines address these needs and satisfy the demanding requirements of aesthetic & dermatological clinical professionals, as well as those who place their trust in them. Furthermore, we train professionals to treat skin care in a natural, non-invasive, integrative plus holistic manner with a multi-modal, layered approach taking advantage of multiple synergies

The result? Spectacular, WOW & Immediate Results!
Furthermore, we work with clients to develop individualized, targeted & optimized marketing programs with a focus on their particular client market
Formula Life is proud to offer a specialized line of professional use, clinical aesthetic products & equipment used by dermatologists and aesthetic professionals worldwide. Since its earnest beginnings in 1996, Formula Life has grown to provide sought after professional upgrading education & training programs in Meso-Aesthetics, as well as searching out & offering high quality, leading edge, valuable professional use products & equipment. Recently, the Formula Life Institute of Aesthetics was registered as a Private Career College
Meso-Aesthetics is the next step in intelligent, effective evidence-based yet non-invasive aesthetic skin care treatments. We train MDs, NDs, Homoeopaths & Clinical Aestheticians to obtain more effective, more immediate and longer term results utilizing our integrative & holistic treatment protocols
We begin with specialized & unique diagnosis knowledge & techniques that ensure we are targeting complete skin care issues. Specialized cleansing protocols are an important component of the program. Then, utilizing top quality, natural ingredients with proven concentrated active principles we can offer optimum results. Deeper penetration & enhanced or super-charged absorption systems ensure superior results are obtained. Finally, a properly prescribed home maintenance program will extend the length of term of the effects.